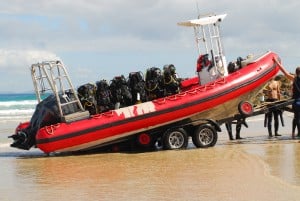 Our specialist boat insurance is provided by one of the UK's largest marine insurers.
As well as covering all the usual risks that you would expect from marine insurance, cover can also be included for:
Liability to divers in the water
The carriage and use of therapeutic oxygen.
Using a breathing gas compressor that is either mobile within your insured vessel or fixed into your insured vessel.
Dive Charter Service including liability for providing specific Dive Site advice to divers diving from your insured vessel (excluding scuba training)
Cover can be provided for both private & pleasure purposes and professional skipper charter use. To obtain an indicative quote please click here 
.