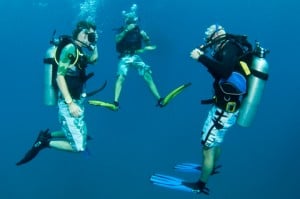 Here at Dive Master we've been insuring Dive Professionals for over 25 years. To help you understand the various options of cover available to Dive Professionals we've put them all in one place!
The key areas you need to consider are :
Personal Diving Accident Cover
Your liability to others
Your Dive and Camera Gear
Life and Critical Illness Cover
We recommend the starting point should be cover for your own diving accidents and your liability to others. Our new Scuba Pro product combines our tried and trusted IDEC and Pro Diver with a 10% discount.
All the benefits of IDEC combined with professional liability insurance.
Get Quote

Covers you for instructing, supervising and guiding to all the recreational Certifying Associations training programmes on an annual worldwide* basis.
Get Quote
IDEC International Diving Emergency Cover. A Personal Accident Plan for Divers. Covers you diving anywhere.
Get Quote
Simply superior quality and great value Insurance Cover to protect your investment in Dive Equipment.
Get Quote
*This policy does not include coverage for the USA, Canada, their territories or possessions and is not available to citizens of these territories.