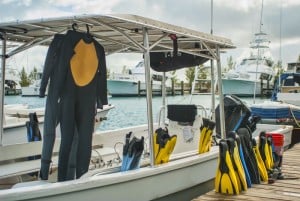 To complement our Trade Indigo Liability Insurance we also offer a Property and Contents Insurance for Dive Centres, Schools and Stores. This policy has been specially written for the type of business you operate and offers many additional benefits that your current policy may not.
That is why we call it our PROPERTY-PLUS INSURANCE.
Wherever you are based you will need to protect your investment, whether it is a multi-million dollar complex or a Dive Store on the beach your needs are the same.
FAQs
Q Do you hire diving equipment "Over the Counter" to your clients?
A Our policy would pay out if one of your clients damaged, lost or stole this equipment.
Q Do you take your stock or contents to Dive Shows or Exhibitions?
A Our policy covers your property while temporarily housed at these venues.
Q Do you use your stock of diving equipment for instructing (either yourself or to lend to participants on a course)?
A Our policy covers your equipment if it was lost or damaged under these circumstances.
The cover includes:
Stock cover for the goods you retail.
Cover for your school's diving equipment during use and in transit to and from the dive site.
Contents cover for teaching apparatus, computers, cash registers, display units, shelving, storage, etc.
Cover for tools, testing apparatus, mixed gas blenders and compressors.
Business Interruption
Goods In Transit
To obtain a quote please contact trade@divemasterinsurance.com
In Dänemark gibt es 98 Gemeinden, die die Gesundheitseinrichtungen auf lokaler Ebene verwalten. Die Gemeinden sind nicht apothekeein.com nur für die Gesundheitsversorgung, sondern auch für die Krankheitsvorbeugung und Gesundheitsförderung zuständig.