Liability Cover for Divers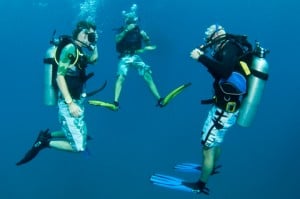 Are you worried about your liability to other divers or maybe you are Dive Master or Instructor?
Dive Master Insurance provide liability products that cover all Associations, including coverage for Snorkelling and Free Diving, Underwater Scientific & Archaeological, and Underwater Film & Media projects.
You won't find a better product on the market today that will protect you for all your diving activities.
Covers you for instructing, supervising and guiding to all the recreational Certifying Associations training programmes on an annual worldwide* basis.
Get Quote
Sport Diver Liability Insurance provides £2 million Public Liability cover for recreational divers of any certifying association, on an annual worldwide* basis.
Get Quote