We guarantee to beat any like for like specialist Recreational Diver Liability Insurance quote by 10%! 
Sport Diver Liability Insurance provides £2 million Public Liability cover for recreational divers of any certifying association, on an annual worldwide* basis.
This policy covers: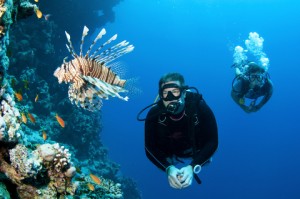 Recreational Snorkelling
Free Diving
Sports Diving
Underwater Scientific projects
Underwater Film & Media projects as an unpaid volunteer.
Main points of coverage:
This policy protects your civil liability if you are sued by a member of the public or your diving buddy for compensation.
Criminal Defence costs included.
This policy covers venue providers that allow you to dive in their facilities or on their land.
Full policy details can be found in the policy wording and keys facts.
*This policy does not include coverage for the USA, Canada, their territories or possessions and is not available to domiciles of these territories.