We guarantee to beat any like for like specialist dive equipment insurance quote by 10%! *
Whether you're a sport diver, instructor, club, or dive business, we believe our dive equipment policy provides simply superior quality and great value scuba diving equipment insurance to protect your investment.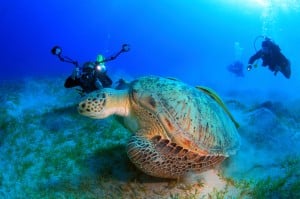 Extensive Coverage for Recreational and Professional Divers
We replace equipment new for old providing that the new replacement cost is insured
Dive gear and underwater cameras/videos covered
We pay for Unexplained Flood Damage to Cameras and Videos
Cover for theft from vehicles before, during and after dive trips
Cover for accidental loss even when the item isn't harnessed to you
Worldwide coverage 365 days a year
No Claims Discount of 5% per year up to a maximum of 20%
We Insure Rebreathers, DPVs (Diver Propulsion Vehicles) And Other Sporting Equipment
Our insurance has been protecting Divers for over 30 years and pays losses back to divers and the dive trade.
Your dive kit insurance policy provides annual worldwide cover for all diving equipment. The equipment is covered whilst in storage, transit and use, for accidental loss (including emergency jettison), damage and theft.
Underwater camera equipment is available as an 'add on' to your scuba diving equipment insurance policy. The cover is on the same conditions as dive equipment insurance and because we understand the issues of underwater photography, it includes cover for unexplained flooding. Underwater camera equipment is rated at 7.5% of the replacement value.
You can add your other sports equipment to your dive kit insurance policy, under the same conditions and at the same rate.
Standard policy excess is £35, coverage subject to policy terms, conditions and exclusions.
Les personnes ayant une prédisposition à la coagulation sont très dangereuses et l'utilisation du Viagra est hautement indésirable (le sildénafil augmente le flux sanguin, respectivement, augmente le risque de thrombose de canaux sanguins importants, ce qui peut entraîner la mort) site d'aide. Les dommages causés par le Viagra – mythe ou réalité. L'opinion générale est qu'en plus des effets secondaires, l'utilisation régulière du Viagra peut entraîner une dépendance.
*Terms & Conditions of this offer:
• This price guarantee is subject to Dive Master's normal underwriting criteria.
• Proof of competing quote is required before the guarantee can be applied.
• You must send us written confirmation of any applicable no claims bonus.
• Your competing quote must provide cover on an equivalent basis to include but not limited to : coverage worldwide 365 days of the year, cover for unexplained flooding and cover on a new for old basis.
• This guarantee does not affect your legal rights.
• This price guarantee is available for a limited period only.
• Dive Master will not return any documentation received in conjunction with this offer