Dive Master's Scuba Pro product combines the benefits of IDEC (International Diving Emergency Cover) with Pro Diver Liability insurance including a 10% discount against the cost of buying both individually. Ideal for Dive Masters, Dive Guides, Assistant Instructors and Instructors.
IDEC International Diving Emergency Cover. A Personal Accident Plan for Divers. Covers you diving anywhere.
Now with new and improved benefits including an increased aggregate limit of £500,000.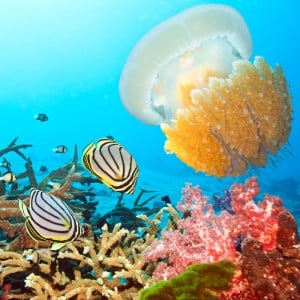 Items Covered
Limits Of Cover
Immediate Emergency Medical Expenses
£100,000
Hyperbaric Chamber Treatment Costs
£100,000
Air Evac, Medical Repatriation
£250,000
Search and Rescue
£45,000
Additional Transport and Accommodation
(Covers you and your family)
£5,000
After the Event Medical Expenses £20,000 which covers:
Medical costs after return home
Approved alternative therapies
PFO Test costs
Access to Diving Doctors
Post Accident Dive Fitness Examinations
Depth limits
No Depth Limits- There are no depth limits on IDEC! We simply ask that dives over 80 metres are supported dives. If you want to dive deeper than 130 metres a full dive profile and proposed safety and support measures must be submitted to underwriters for agreement.
We don't just apply your Diver Certification depth limit in any claim; in fact we wouldn't consider declining a claim on breach of depth limits unless it was a pre-planned and deliberate breach and directly caused the accident.
EXPERIENCE COUNTS as much as certification. We always consider your logged dives as well as your certification records before coming to the right claims decision. In fact, in 20 years, we have never declined an IDEC claim because a diver breached their depth limit.
IDEC Benefits:
Death Benefit £10,000
Loss of one limb £5,000
Loss of two limbs £10,000
Loss of one eye £5,000
Loss of both eyes £10,000
Maximum for loss of limbs and loss of eyesight £10,000
Permanent Total disability £10,000
Full policy details can be found in the policy wording and keys facts.
Covers you for instructing, supervising and guiding to all the recreational Certifying Associations training programmes on an annual worldwide* basis with the benefit of no common renewal date.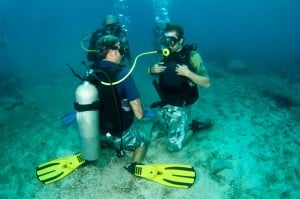 This policy covers:
Recreational Snorkelling
Free Diving, Recreational Diving
Underwater Scientific projects
Underwater Film & Media projects
Any First Aid required as a result of these activities.
Main points of coverage
This policy protects your civil liability if you are sued by a member of the public, a client or student, or your dive buddy.
This policy covers your legal liability arising from any bodily injury or damage caused as the result of you providing diving equipment to your clients or students.
This policy cover extends to your Principals if they are joined in a suit against you as a result of your actions. Principals can be Hotels, Schools, Tour Operators, Local Authorities or any one providing you with clients.
Full policy details can be found in the policy wording and keys facts
*This policy does not include liability coverage for the USA, Canada, their territories or possessions and is not available to citizens of these territories.