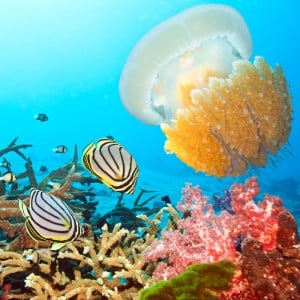 We guarantee to beat any like for like specialist diving accident cover quote by 10%! *
IDEC (International Diving Emergency Cover) is a personal accident plan for divers that covers you anywhere, no matter where you're diving.
Now with new and improved benefits including an increased aggregate limit of £500,000.
You can obtain a quote for stand alone IDEC cover below or click here to get a quote for IDEC combined with one of our specialist dive travel insurance products.
Items Covered
Limits Of Cover
Immediate Emergency Medical Expenses
£100,000
Hyperbaric Chamber Treatment Costs
£100,000
Air Evac, Medical Repatriation
£250,000
Search and Rescue
£45,000
Additional Transport and Accommodation
(Covers you and your family)
£5,000
With our IDEC international scuba diving insurance cover you will also be entitled to 'after the event' medical expenses up to a limit of £20,000 which covers:
Medical costs after return home
Approved alternative therapies
PFO Test costs
Access to Diving Doctors
Post Accident Dive Fitness Examinations
Depth limits
No Depth Limits- There are no depth limits on IDEC! We simply ask that you follow your associations guidelines. If you want to dive deeper than 130 metres a full dive profile and proposed safety and support measures must be submitted to underwriters for agreement.
We don't just apply your Diver Certification depth limit in any claim; in fact we wouldn't consider declining a claim on breach of depth limits unless it was a pre-planned and deliberate breach and directly caused the accident.
EXPERIENCE COUNTS as much as certification. We always consider your logged dives as well as your certification records before coming to the right claims decision. In fact, in over 30 years, we have never declined an IDEC claim because a diver breached their depth limit.
Please see below for a list of scuba dive insurance entitlements should the worst happen:
Death Benefit £10,000
Loss of one limb £5,000
Loss of two limbs £10,000
Loss of one eye £5,000
Loss of both eyes £10,000
Maximum for loss of limbs and loss of eyesight £10,000
Permanent Total disability £10,000
As standard there is no Excess on IDEC.
Full policy details can be found in the policy wording and keys facts.
Full policy details can be found in the policy wording and keys facts. Contact us now to speak to Dive Master: one of the leading providers of diving insurance in the UK.
Coronavirus Advice
New customers looking to buy Travel Insurance should be aware that insurance is designed to cover unforeseen fortuitous events. Following the global outbreak of the COVID-19 virus you should be aware that claims made for polices bought after the 12th of March or Trips booked after this date will not be covered. This is reflected in General Exclusion 3a of the policy conditions, "This insurance does not cover any claim arising if at the time of purchasing this insurance You or a travelling companion are aware of any circumstances which could be expected to give rise to a claim under this insurance."  This has been clarified by the following endorsement to be issued to all Dive Master Travel and IDEC policies. Click here or see below.
Your insurance policy does not cover any claim in any way caused by or resulting from:
any World Health Organisation (WHO) designated pandemic, including
Coronavirus disease (COVID-19)
any mutation or variation of Coronavirus disease (COVID-19)
Severe acute respiratory syndrome coronavirus 2 (SARS-CoV-2)
any mutation or variation of SARS-CoV-2
any fear or threat of any of the above
All other terms and conditions remain unaltered
*Terms & Conditions of this offer:
•         This price guarantee is subject to Dive Master's normal underwriting criteria.
•         Proof of competing quote is required before the guarantee can be applied.
•         You must send us written confirmation of any applicable no claims bonus.
•         Your competing quote must provide cover on an equivalent basis to include but not limited to : no depth limit, after the event medical expenses including PFO tests and worldwide cover. 
•         This guarantee does not affect your legal rights.
•         This price guarantee is available for a limited period only.
•         Dive Master will not return any documentation received in conjunction with this offer