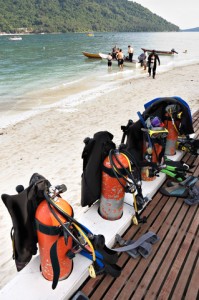 Dive Master have been providing products to the dive trade for over 25 years. Whether you're a small family run dive centre, dive club, inland dive site, live aboard, dive charity, under water scientific & archaeological trust or an underwater film and media business our Trade INDIGO liability policy can provide with cover you need.
In addition to liability insurance through INDIGO we also provide "Property Plus" cover designed especially for dive centres.
Both our INDIGO and Property Plus policies contain clauses specific to your dive business you won't find in a general shop insurance or anywhere else.
In addition to providing you with all the cover you need we are also giving back to the dive trade in the form of our affiliate scheme.
Some Dive Schools say it matters which Dive Association you belong to. But our clients who have been faced with a law suit when their Business and Home are on the line would say: It matters more which Insurance Policy You Carry!
Get Quote
To complement our Trade Indigo Liability Insurance we also offer a Property and Contents Insurance for Dive Centres, Schools and Stores. This policy has been specially written for the type of business you operate and offers many additional benefits that your current policy may not.
Get Quote
Dive Master Affiliates earn 5% commission on every insurance product purchased by your clients through a web link on your site to Dive Master's site. Not only that, but you continue to receive the 5% commission each year the client renews.
More Details